Powys Media is a Los Angeles-based publishing and electronic media company,
specializing in speculative fiction and Chicano literature.

Powys Media has joined forces with ITV Studios Home Entertainment to continue the cosmic odyssey of Moonbase Alpha
in a series of officially authorized and licensed original novels based on the cult science fiction series SPACE: 1999.
The books offered in this new line are pictured below.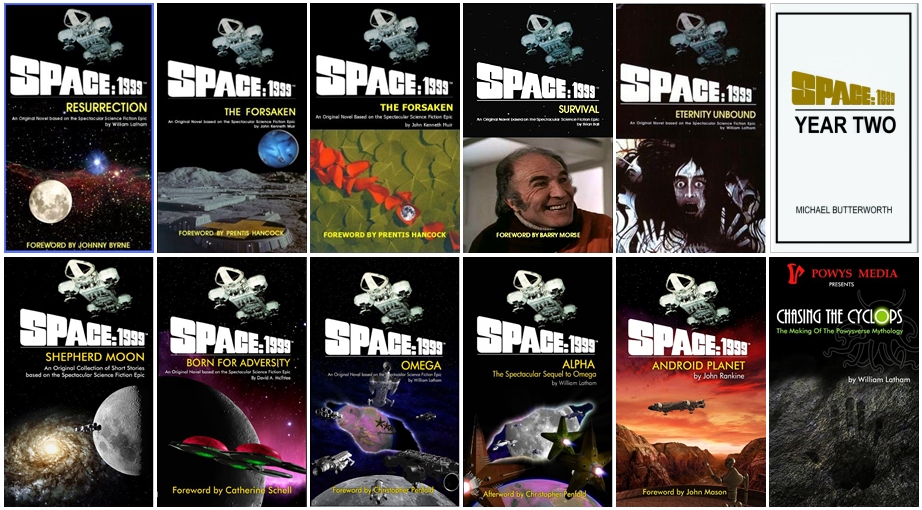 Subsequent novels will continue to build upon the legacy created by the 48 episodes
produced during its initial run and appeal, not just for the generation of fans who have
kept SPACE: 1999 close to their hearts, but also for readers of first class science fiction.
Available now are two audio books pictured below.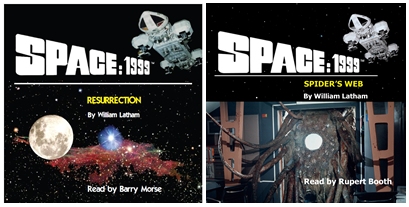 Visit the POWYS site by clicking on their logo above,
to find out more about purchasing their new line of Space: 1999 novels.