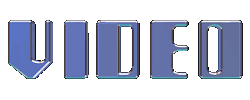 Page 11
To play video clips, place your cursor over the monitor when the default screen disappears.
Please be patient as these are large files and will take some time to load.
If you would like to preview these clips in Real Media click on the "Real Moon" below.

Introduction to the premiere of Breakaway
by Martin Landau and Barbara Bain
This clip was recorded when Breakaway premiered
Friday September 5, 1975 at 10:00 pm on KRON channel 4 in San Francisco.
Special thanks to David Bobzien for providing this clip.