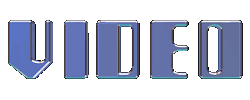 Page 9
To play video clips, place your cursor over the monitor when the default screen disappears.
Please be patient as these are large files and will take some time to load.
If you would like to preview these clips in Real Media click on the "Real Moon" below.

Message from Moonbase Alpha
If you are interested to purchase this video on DVD it is available
from A&E for Region 1 or TF1 (France) for Region 2.
visit their sites by clicking on their logo below.