Attention, all sections Alpha...


Current Status:

This month's featured episode is Death's Other Dominion
It has been expanded and revamped from the version I did over five years ago, with all new images, sounds, animations, and several new wallpapers added.


Media Centre:

MP3 Section
Two new MP3s have been added,
The Rocket Scientists cover of the Theme from "UFO"
A Dance Mix of theme from "Space: 1999"


Media Centre:

Video Section
One new video clip has been added.
The Return of Victor Bergman


Media Centre:

Real Media Section
A preview of the two new MP3s can be heard in Real Audio.
A preview of the new video clip can be previewed in Real Video.


Media Centre:

An A&E style DVD cover has been added to the Media Centre
for the Return of Victor Bergman (by request).


Mailing List Information:

All future Moonbase transmissions will be handled through Main Mission. Anyone wishing to be alerted to updates to this site can sign up there, or contact me by using the commlock in the Communication Centre.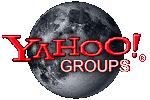 Click here to subscribe to Main Mission