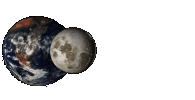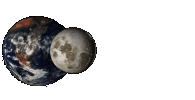 | | |
| --- | --- |
| September 9, 1999: John Robert Koenig is assigned to Moonbase Alpha, located in the Plato crater on the near side of the Moon, to replace Commander Gorski as Base Commander. | |
| | His mission, to make sure the Meta Probe, currently in Lunar orbit with the Deep Space Launch Platform, launches on schedule. |
| Koenig is told by Commissioner Simmonds that a viral outbreak is threatening the launch of the probe designed to carry man to the newly discovered planet Meta, and a failure would be a tremendous blow to the space program when it comes time to review funding. | |
| | He meets with the base's Chief Medical Officer Dr. Helena Russell. She informs him that there is no virus and that nine men have died from brain damage. The illness more closely resembles radiation sickness, but no radiation leaks can be found. |
| Koenig then convinces Commissioner Simmonds to cease the shipments of nuclear waste, at least temporarily, while they figure out the cause of the illness. | |
| | The source of the problem becomes apparent when Nuclear Waste Disposal Area 1 burns itself out in a magnetic sub-surface firestorm. The Meta Probe launch now takes a backseat to the larger problem of Nuclear Waste Disposal Area 2. |
| Containing one-hundred-and-forty times the waste of Area 1, the resulting explosion would be catastrophic. With the temperature rising in Area 2, it is a race against time to disperse the waste over a larger area to avert disaster. | |
| | Time runs out, and Nuclear Waste Disposal Area 2 goes up in a massive explosion that pushes the Moon out of Earth orbit. |
| Unable to return to Earth, the inhabitants of Moonbase Alpha begin their journey into the unknown. | |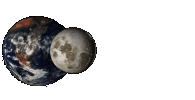 This Episode
Director...............................................................................Lee Katzin
Screenplay.....................................................................George Bellak
Guest Stars
Commissioner Simmonds....................................................Roy Dotrice
Commander Gorski.........................................................Phillip Madoc
Ben Ouma..........................................................................Lon Satton
Eddie Collins........................................................................Eric Carte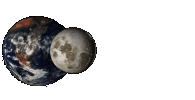 Random Thoughts
Breakaway is still one of my all-time favorite episodes. Perhaps because it started the series, but more likely, because it was spectacular! They were able to convey an adventure, the scope of which has seldom been seen before or since. I still get chills when Nuclear Waste Disposal Area 2 blows up. The effect is only magnified by the fantastic score of Barry Gray. I still listen to the scratchy LP (if you remember the show, I know you remember albums), and it is just as exciting now, as it was then. There are a few things that I notice now that I did not notice then, one being that Moonbase Alpha was not lit up til the second episode. The other (I could be wrong, I often am), in the opening credits they show a canister of nuclear waste hitting a tower which explodes, this is never shown in the actual episode (at least not on the laserdisc version that I have). I only mention these things because I find them interesting, and I say them with respect for all the people who worked so hard on Space:1999.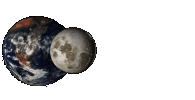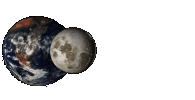 The Sounds
These are some of my favorite lines from Breakaway.
They are in .wav format. I tried to balance file size and quality. So they are not necessarily the best quality, but hopefully they won't take too long to download.